What is the Fidnto Award?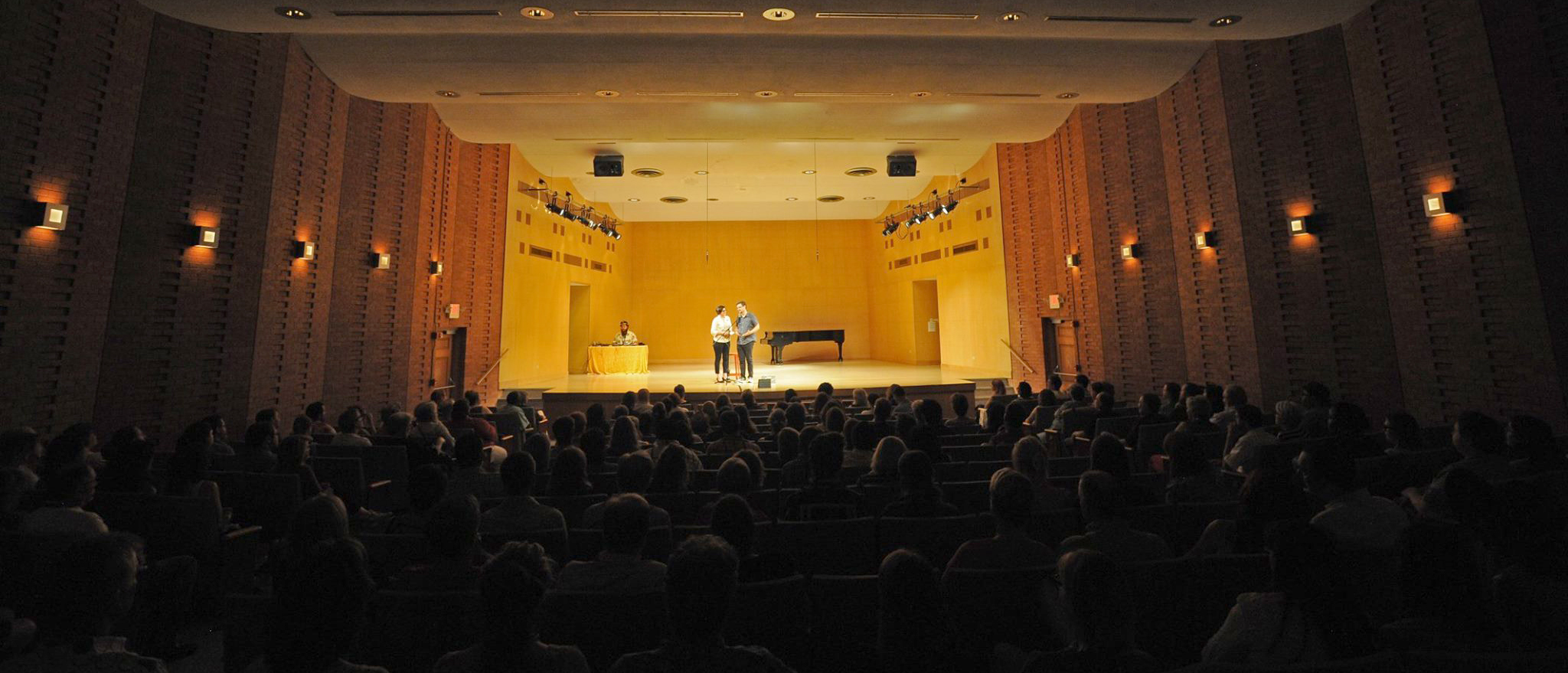 When we began All Y'all three four years ago (!!!), our friends and community came out of the woodwork to support our events. As a small way to give back, we decided to donate the proceeds of one live storytelling event each year to an organization doing remarkable work in our local community.
In 2014, Chris and I experienced the highs of finding our All Y'all audience and the lows that come along with a family member who struggles with addiction. We were very lucky in that year to have our family benefit from the services of the Council on Alcoholism and Drug Abuse, an organization who we felt did not receive enough recognition for the remarkable services they provide, often free of charge to people with no other hope. There was no question that CADA would be the recipient of our first annual gift.
In the audience that night were two of our friends, Patrick and Nancy Long, attending their first All Y'all live event. I first met Patrick through my day job at Moonbot Studios, where we collaborated on behind-the-scenes content for our films, apps and books. Patrick was a brilliant storyteller and one of my deepest regrets is that he won't be able to share one of his incredible stories with our audience. This summer, he passed away after a brave battle against amyotrophic lateral sclerosis (ALS), which robbed him early on of his voice; but, thankfully, not of his sharp wit and profound advice.
Both Patrick and Nancy have been tremendous in their support of All Y'all since their attendance at our first fundraising event, so we asked them to help us name our annual award. We wanted a way to remember Patrick when he was gone and also the way he and Nancy made us feel invincible; that our work with All Y'all mattered in a big way. Because he couldn't speak, Patrick texted me his thoughts:
I have been thinking. You are wise to think I wouldn't want to call it the Trump Grant. Today's thought.

Fidnto.

translation: shreveportese for fixing to; about to; getting ready to.

Fixing = fidning
And so, thanks to him, our annual gift now has a name: The Fidnto Award. It is the perfect fit because each organization that receives the Fidnto Award really is fidnto do something great.
Thank you for supporting live storytelling.
Sara Hebert
Producer, All Y'all