Momma and Daddy: Jaya McSharma, "#DaddyIssues"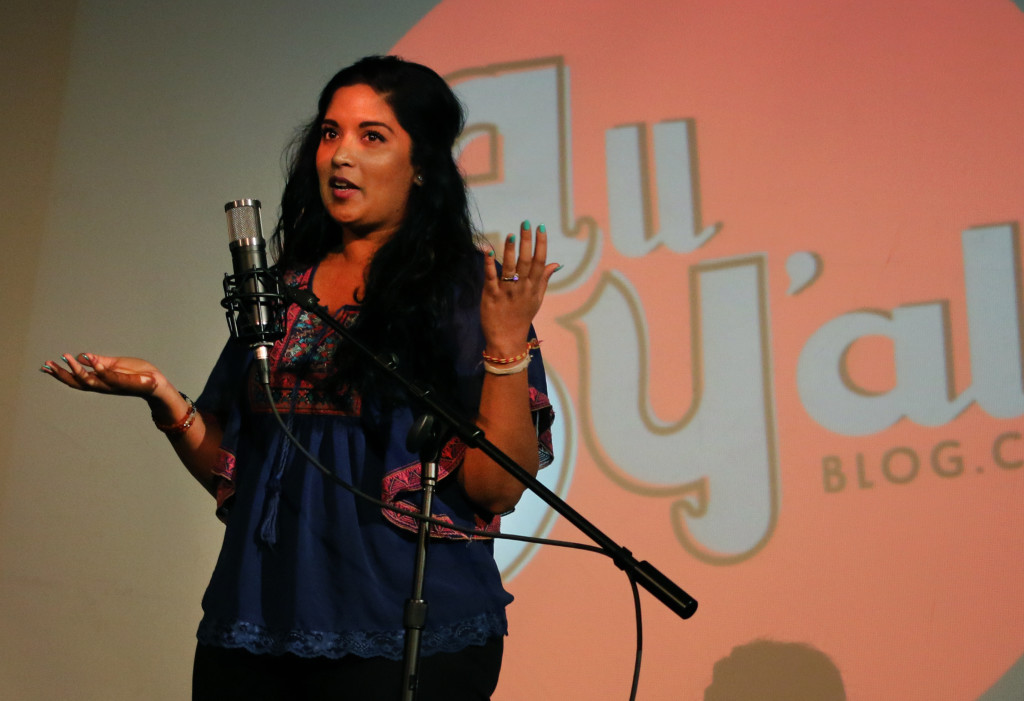 Few All Y'all storytellers have ever seemed so comfortable in the spotlight as "Momma and Daddy" storyteller Dr. Jaya McSharma. Jaya had our sold-out audience in the palm of her hand from the moment that she stepped onstage, eliciting roars of laughter and more than a few tears. Her story takes us inside an Indian-American family on the cusp of gaining a new family member.
For more storytelling from Jaya, check out her writing in the Shreveport-based grassroots media outlet Heliopolis.
All Y'all Live: "Haunted" Tickets Available Now
The 10th All Y'all Live storytelling event, "Haunted," will be held at 7:30 p.m. on Saturday, Nov. 12, 2016 at Remington Suite Hotel & Spa in downtown Shreveport. For lots more information and a link to buy tickets, check out the official event announcement.
RSVP to the Facebook event for All Y'all Live: "Haunted."

Please Support Our Sponsors
The 2016 season of All Y'all live events and podcasts is made possible by our title sponsor, Holiday Lanes. The All Y'all podcast is also sponsored by Williams Creative Group, as well as Maccentric, Rhino Coffee, Shreveport Magazine and Twisted Root Burger Company. Please consider supporting these community-minded businesses when you're out and about.
If you enjoyed this episode, please post it on your Facebook wall! You'd be surprised how much this helps us.