Striking a Chord: Our Thoughts on Stories of the Strings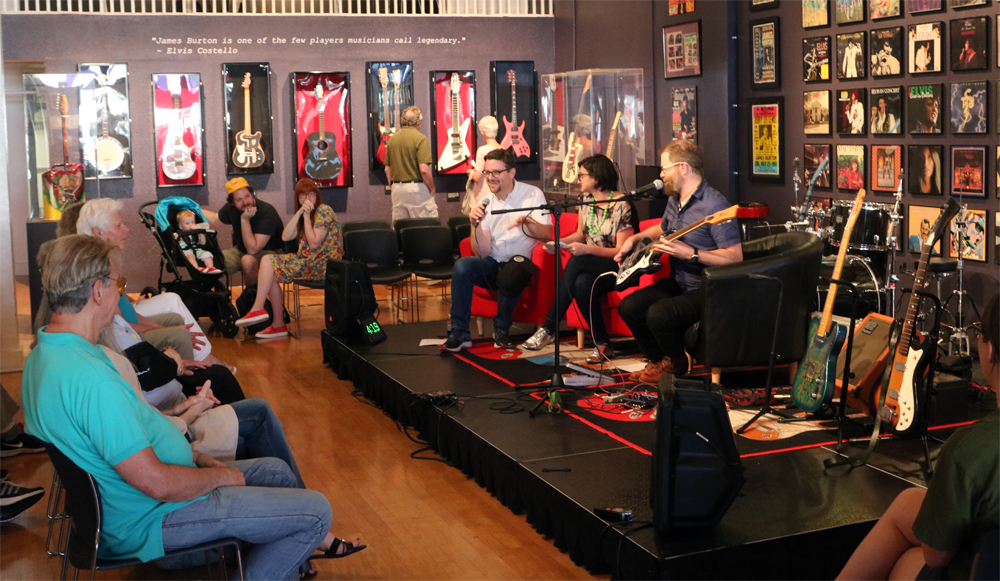 Bobby Roth was a heavy metal fan. His music grated on his mom's nerves and irritated their neighbors in Broadmoor, but that didn't matter to Bobby. He and his friends would hang out in the garage and play Slayer and Pantera covers until a patrol car inevitably slipped into the driveway. His dog was named Dimebag. His band was called Epitaph. Bobby Roth died suddenly on November 13, 2007. He was 34.
Michelle Honeycutt and Joy Roth, Bobby's sister and mother, took the stage at Stories of the Strings – the storytelling event series that All Y'all has been hosting in partnership with the Shreveport Regional Arts Council – on Wednesday, June 21. Flanked by Bobby's guitars, they shared their favorite memories of Bobby and his love for music. The most unforgettable moment of the night came when Michelle shared the story of Bobby meeting several members of Slayer while he was – get this – waiting in line to ride the Texas Giant roller coaster at Six Flags Over Texas.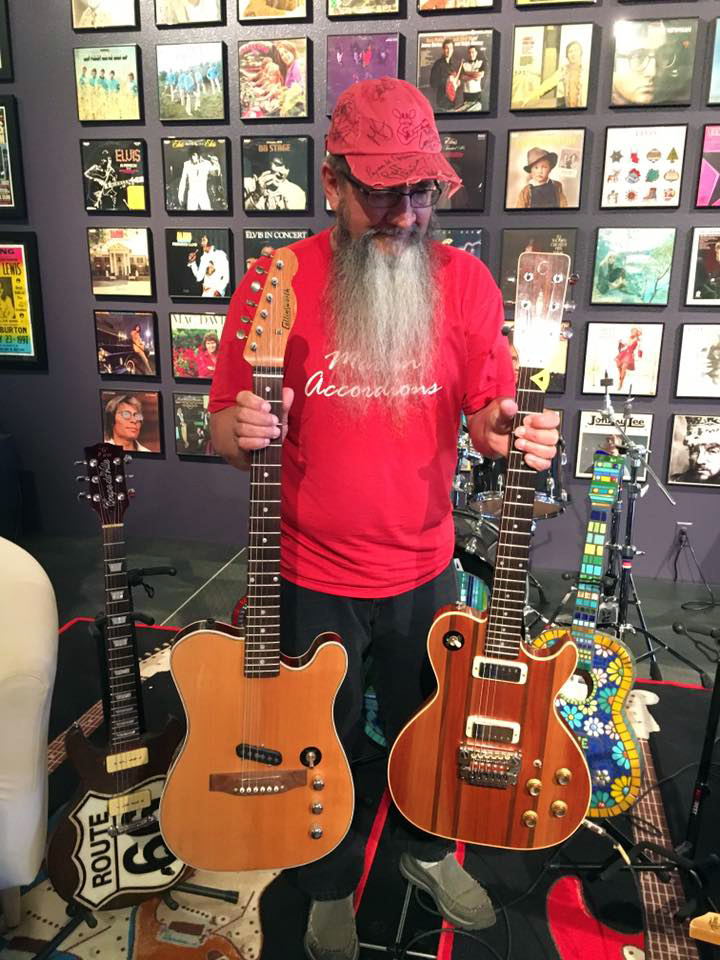 The previous week, on June 14, Gary Paul Bertrand told the audience about Al Collinsworth, a master luthier who built immaculately crafted electric guitars – one instrument at a time, often from single pieces of wood – in his shed in Cedar Grove. Collinsworth, who retired from Bewley's Furniture, also repaired guitars that others considered unfixable. But his real love was building guitars. Gary Paul brought three beautifully crafted Collinsworth guitars and played them live for a small but appreciative crowd.
What we loved most about the story of Al Collinsworth was its incredible localness. Ask a guitar player anywhere else in the world if they know about Al Collinsworth, and you'll likely be met with a blank stare. Ask any veteran Shreveport guitarist and they may just smile knowingly, lean in, and say something like: "How on earth do you know about Al?"
That's the kind of stuff that you've been missing at Stories of the Strings. These evenings are intimate, personal, moving and musical. They're happening every Wednesday night in June and July beginning at 6 p.m. at Artspace. Upcoming events will include guitar tales from friends of All Y'all like Grant Nuckolls (July 19) and the wonderful Buddy Flett (July 26).
We'd love to see more All Y'all supporters at these events. These nights aren't about famous people's backstage anecdotes or wealthy collectors showing off the guitars that they never play. They're about memories and love. They're about Bobby Roth's blistering power chords echoing through Broadmoor and Al Collinsworth slipping out to the shed, late at night, and turning on the light.