I Just Work Here: Winston Hall, "Look at All of the Little Black Dots"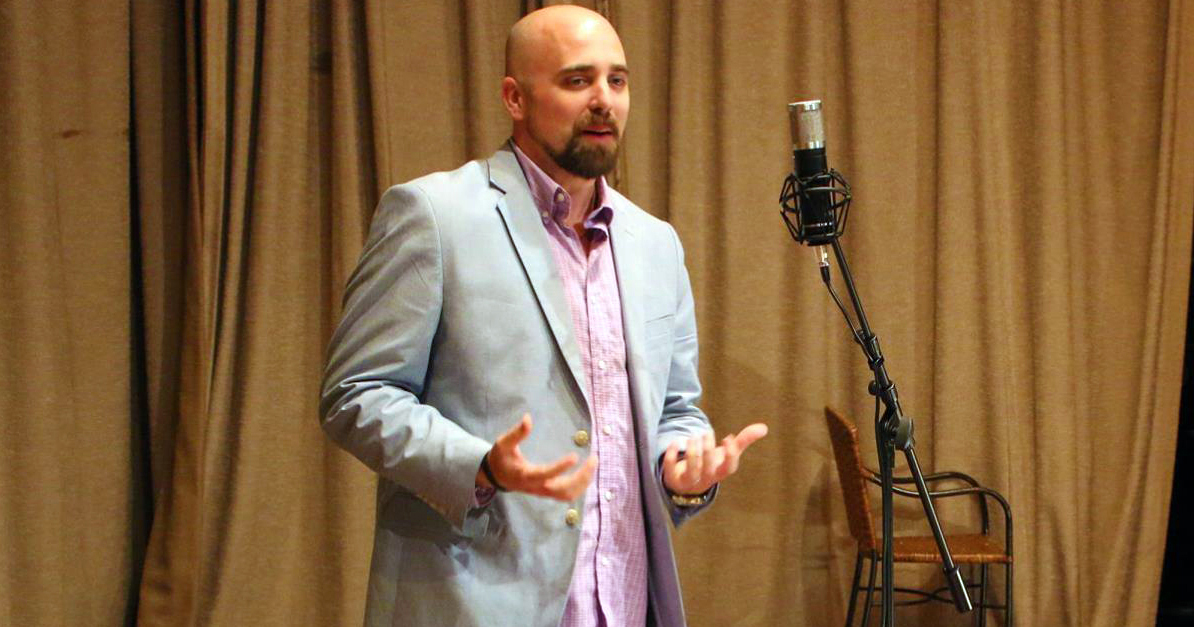 Careers are tricky things. Sometimes, you pursue one career only to wind up in another line of work. Other times, a career sort of finds you – you take a job to make ends meet and, years later, you realize it's become more than a job. And then, sometimes, you tell the owner of the China Garden Buffet in San Angelo, Texas that you're a professional piano player (even though you only know a few songs) and – next thing you know – you're tickling the ivories.
Wrong Note Right
If you enjoyed Winston's All Y'all story, you may be interested in seeing his one-man show, Wrong Note Right: The Story of An Accidental Piano Man, live onstage at the Bossier Arts Council's East Bank Theatre, Aug. 18-20, 2017. Tickets are $20 each and are available now. Grab tickets here or RSVP to the official Facebook event for Wrong Note Right.
All Y'all Live: The Skin I'm In Tickets Now Available
On Saturday, Aug. 26, All Y'all will return to the Woman's Department Club for our 12th live storytelling event, The Skin I'm In. All Y'all is looking for six great stories of identity, acceptance (or the lack thereof) and the journey of self-discovery. If you think you've got a story for The Skin I'm In, please call our storyteller hotline at (318) 582-0665 and leave us a message. If you'd like to join us for The Skin I'm In, purchase tickets here.

Thank You, Sponsors
The 2017 season of All Y'all live events and podcasts is made possible by our title sponsor, Holiday Lanes. The All Y'all podcast is also sponsored by Williams Creative Group and Maccentric. Without the support of these sponsors, All Y'all live events and podcasts would be extremely difficult for us to pull off.