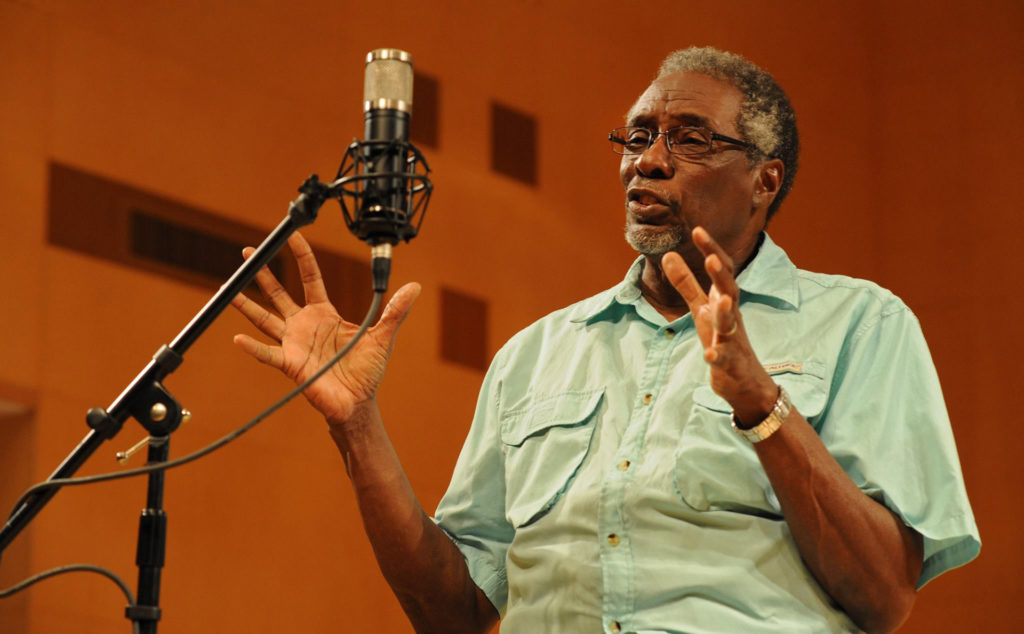 I will never forget the first conversation that Sara and I had with Colonel Samuel Mims, a pastor, environmental activist and community organizer who spoke at All Y'all Live: I Fought the Law on July 16, 2016. Colonel Mims was sitting in his pickup truck in a gravel parking lot in Minden, Louisiana, where we'd arranged to meet. When Sara and I began to explain how the All Y'all process works (we meet with storytellers, rehearse and help them refine their stories in the weeks leading up to each live event), Colonel Mims gently but firmly held up a hand and said: "Now, I'm not going to be doing any rehearsals. That's just not me."
When he took the All Y'all stage, we had no idea what Colonel Mims was going to say. He delivered a fiery call to action fueled by his righteous indignation over what he sees as systemic failures of leadership in Louisiana. In his voice, we hear anger and exasperation, but we also hear love and hope.


All Y'all Live: "Haunted" Tickets Available Now
The 10th All Y'all Live storytelling event, "Haunted," will be held at 7:30 p.m. on Saturday, Nov. 12, 2016 at Remington Suite Hotel & Spa in downtown Shreveport. For lots more information and a link to buy tickets, check out the official event announcement.
RSVP to the Facebook event for "Haunted."

Please Support Our Sponsors
The 2016 season of All Y'all live events and podcasts is made possible by our title sponsor, Holiday Lanes. The All Y'all podcast is also sponsored by Williams Creative Group, as well as Maccentric, Rhino Coffee, Shreveport Magazine and Twisted Root Burger Company. Please consider supporting these community-minded businesses when you're out and about.
If you enjoyed this episode, please post it on your Facebook wall! You'd be surprised how much this helps us.