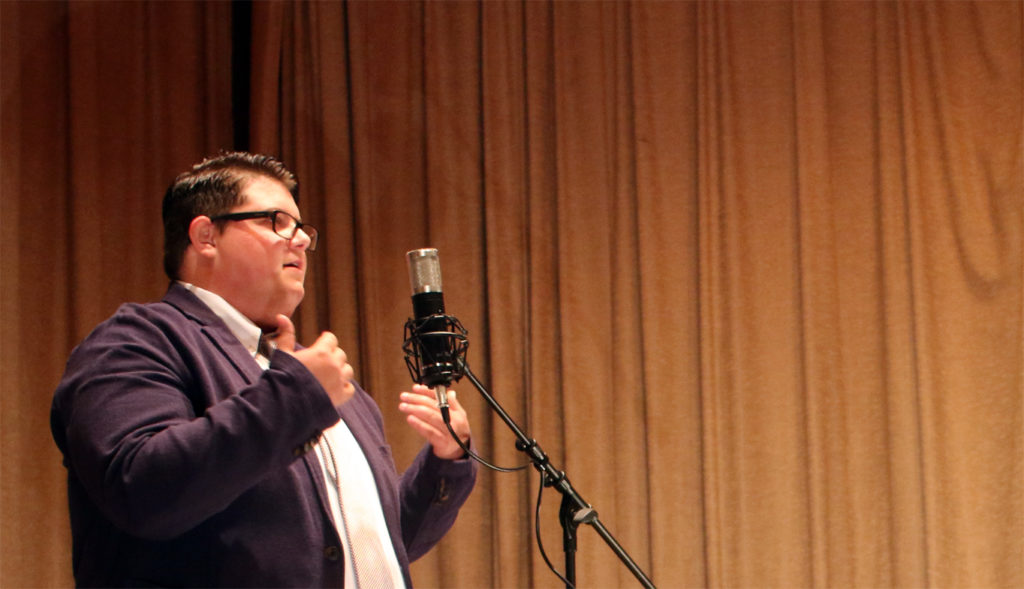 Boy meets girl: It's one of the oldest stories in the book. But when Kyle asked for his girlfriend's hand in marriage, a challenging road lay ahead. Kyle took the stage at our August 2017 live storytelling event to share this intimate, inspiring story of love's ability to overcome any obstacle. Kyle's story elicited one of the most powerful audience responses that we've ever seen at All Y'all.
All Y'all: Lightning Round
As we enjoy a brief hiatus from organizing live storytelling events, Team All Y'all is experimenting with a new concept: short (three minutes or less) stories from our call-in hotline. If you've got an entertaining, unbelievable or otherwise interesting anecdote that you can tell in less than three minutes, please call our storyteller hotline at (318) 582-0665. Please call in and share your story by Wednesday, Jan. 31. We'll edit the short stories that we receive into an all-new episode (if anyone calls!). Learn more about All Y'all: Lightning Round here.
Thanks, Sponsors
All Y'all podcast episodes and live storytelling events are supported by our sponsors: Holiday Lanes, Maccentric and Williams Creative Group. Without the support of these community-minded businesses, All Y'all live events and podcasts would be extremely difficult for us to pull off.