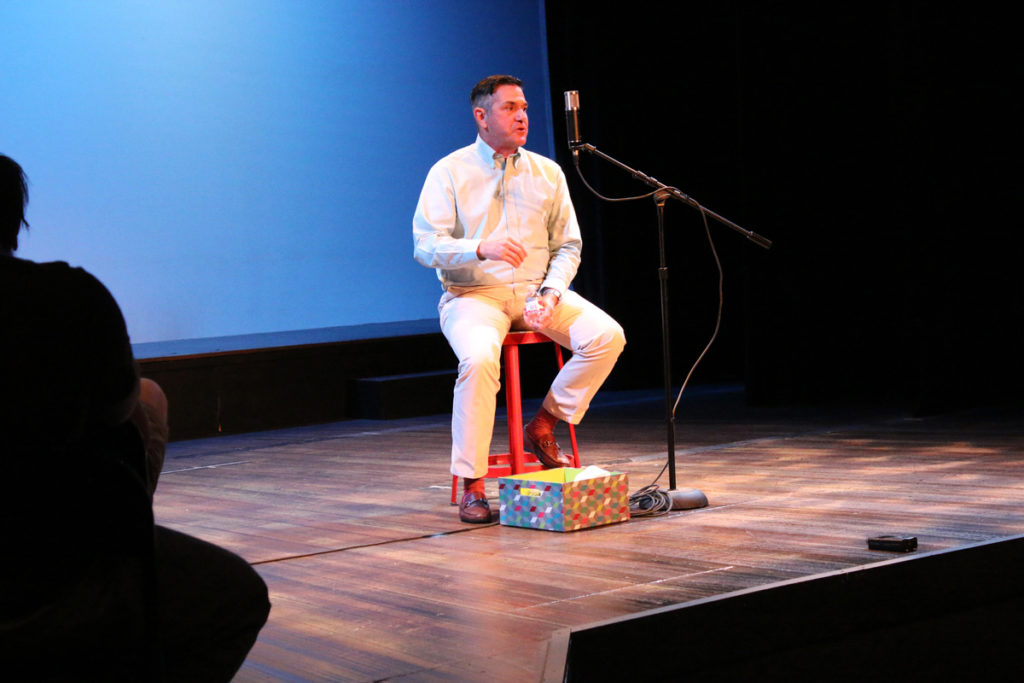 Have you ever met an honest-to-goodness celebrity? All Y'all dedicated an entire night of live storytelling to the topic of celebrity encounters at our June 2015 event, "Brush With Fame." Tom Ayres's story from that night – a well-told tale of an airport encounter with an embattled sports icon – was one of the hits of the night. It made us think about all sorts of things: the drawbacks of a life spent in the public eye, the value of a shoulder to lean on, and the commonalities of the human experience.

All Y'all Live: "I Fought the Law" Now Recruiting Storytellers
On Saturday, July 16, 2016, All Y'all Live: "I Fought the Law" will be held at Anderson Auditorium on the campus of Centenary College of Louisiana. We're seeking six powerful, true stories of civil disobedience, righteous indignation, crime and punishment. Do you have a story that would fit this theme? If so, we'd love to hear it! Just call the story hotline at (318) 582-0665 and give us an idea of what your story is about or contact us through our Facebook page. If you're excited about "I Fought the Law," please consider RSVPing to the Facebook event and sharing it with friends. Purchase "I Fought the Law" tickets here.

Please Support Our Sponsors
The 2016 season of All Y'all live events and podcasts is made possible by our title sponsor, Holiday Lanes. Holiday Lanes has a special program called Laney's Club that offers free bowling for kids ages 18 and younger during the summer – all you've gotta do is rent the shoes! Sign up for Laney's Club here or tell a friend about it.
The All Y'all podcast is also sponsored by Williams Creative Group (some of you may recall Judy Williams's terrific "Brush With Fame" story, which you can stream here), as well as Maccentric, Rhino Coffee, Shreveport Magazine and Twisted Root Burger Company. Please consider supporting these community-minded businesses when you're out and about.
If you enjoyed this episode, please post it on your Facebook wall! You'd be surprised how much this helps us.