Mistakes Were Made: Cookie DuBois, "Space Dracula"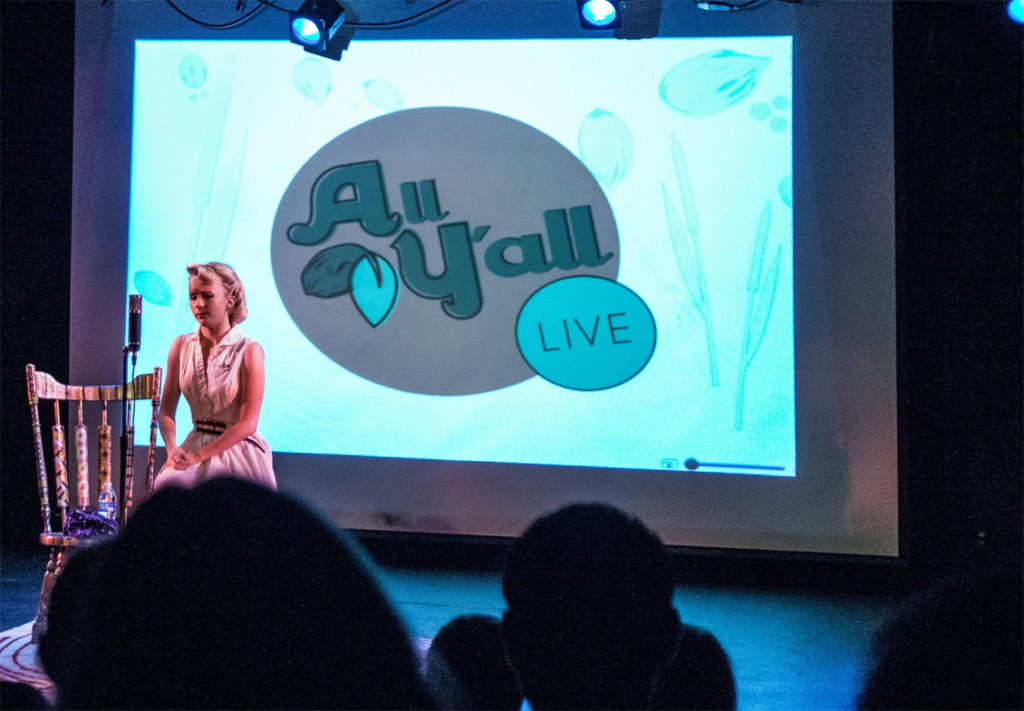 Storyteller Cookie DuBois. Photo by Jim Noetzel.
Do you believe that some cosmic force holds us accountable for all of our past behavior? That if we're good, we'll be rewarded, and if we're bad, we'll be punished? "Mistakes Were Made" storyteller Cookie DuBois's story, "Space Dracula," made us wonder whether her trajectory was some sort of example of a person having to pay off some debt to the Universe before they could be happy.
Cookie, it should be said, is one of the kindest, sweetest and most charming storytellers that we've met through All Y'all. It's hard to imagine the Cookie we know now as the head-punching anarchist you'll meet in "Space Dracula," but I guess it just goes to show – you never can tell.
P.S. Check out Cookie's vintage and retro-inspired clothing line, Cookie DuBois Clothing.
We are pleased to announce that the next All Y'all Live event, "Ladies Night," has been scheduled for 7 p.m., Saturday, March 14 at the Women's Department Club in Shreveport. This night of stories celebrating women is presented, in part, as our way of celebrating Women's History Month. It's also a way to balance the scales, so to speak. Throughout the history of All Y'all – as a podcast and as a series of live storytelling events – it's been harder to find women willing to share their story than it's been to find men willing to do so. "Ladies Night" is all about women. Tickets may be purchased here, or check out this post for more info.