Under the Influence: Robin Williams, "Mr. Bourque"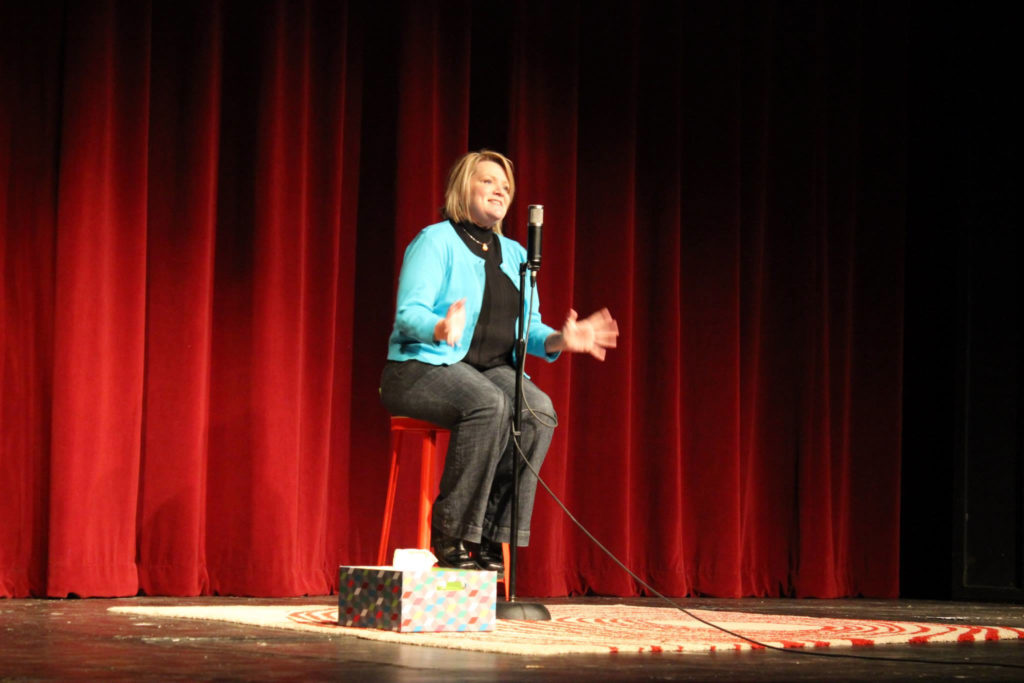 Most All Y'all storytellers have months to prepare their stories prior to taking the stage at a live event. They have opportunities to rehearse, to meet with other storytellers, and to give and receive feedback well in advance of the live event. Robin Williams, a Bossier City-based marketing executive who shared her story at "All Y'all: Under the Influence," had less than 12 hours to prepare her story for the stage. As an alternate storyteller for the evening, Robin was called up when another storyteller backed out. Considering that her story deals with overcoming oppressive social anxiety and fear of public speaking brought about by the cruelty of a figure in her past, live storytelling was no small challenge for Robin.
Here is the thing about Robin's story: Since the live event, dozens of people who attended have approached us to say: "Robin's story is my story." It's our story, too, and the story of anyone who's ever found the courage to speak up for themselves.
A message from our sponsors
The 2015 season of All Y'all podcast episodes and live events is presented by our title sponsor, Holiday Lanes. Through their sponsorship, All Y'all has been able to secure event venues, compensate our production team and pay musicians for their work. If you enjoy bowling or just want to say "Thanks" to Holiday Lanes for making this podcast possible, please "Like" them on Facebook.
Additional sponsors for the 2015 season of All Y'all are the good folks at Rhino Coffee and Twisted Root Burger Co., which happen to be two of our favorite local eateries – thank you, Rhino and Twisted Root!
Upcoming live events
The next two live event themes are "Brush with Fame" (Summer) and "OMG" (Fall). We'll be posting details of those live events as they become available.