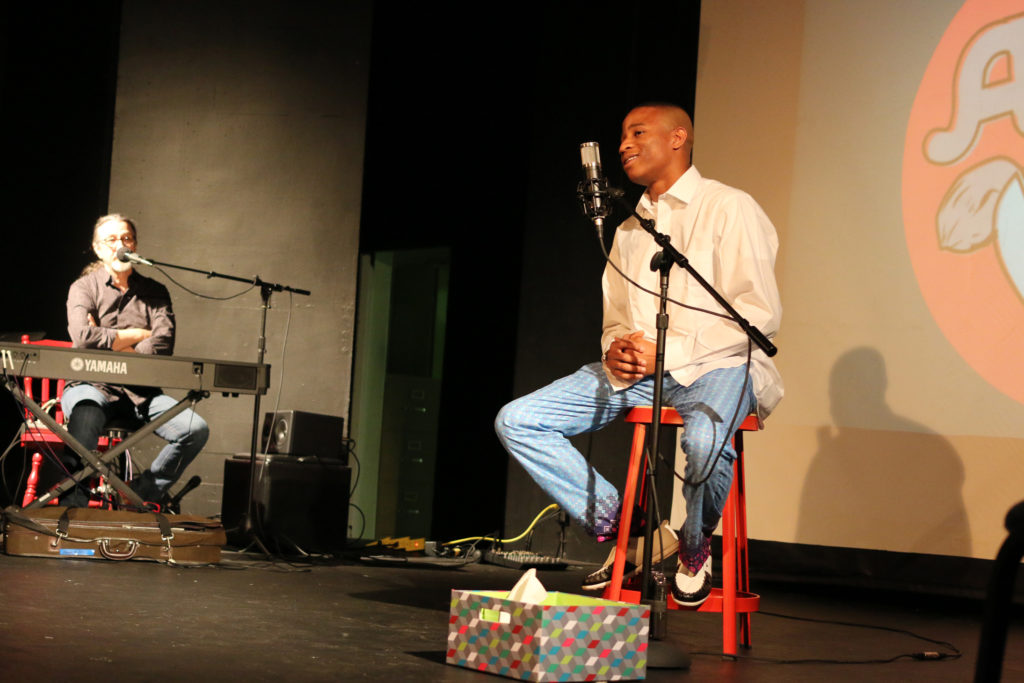 We first met Daniel Ukpabi on an unseasonably cold October morning at Shreveport Farmers' Market, where he was ladling out steaming bowls of spicy Nigerian stew and telling anyone who'd stop to listen about his fledgling not-for-profit organization, The Pacemakers. At the time, we were just beginning to plan All Y'all Live: "Momma and Daddy," and we walked away thinking: "Wouldn't it be great if he had a story about his parents?"
It turns out, he did. Daniel took the stage on Saturday, March 12 at Bossier Arts Council's East Bank Theatre and charmed the crowd with memories of his youth in Nigeria, a bumpy road to America and a father who wouldn't give up.
All Y'all Live: "I Fought the Law" Update
The next All Y'all Live storytelling event, "I Fought the Law," will be held on Saturday, July 16 at Anderson Auditorium on the campus of Centenary College of Louisiana. We've begun to announce storytellers in the Facebook event and tickets are available for purchase. The evening will include live musical interludes by Highland-based musician Nate Treme, a cash bar by Wine Country Bistro and six riveting true stories told live without notes.
Please Support Our Sponsors
The 2016 season of All Y'all live events and podcasts is made possible by our season sponsor, Holiday Lanes. Holiday Lanes has a special program called Laney's Club that offers a staggering $1,530 worth of free bowling for kids ages 18 and under! Sign up for Laney's Club here or tell a friend about it.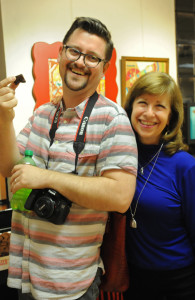 The All Y'all podcast is also sponsored by Williams Creative Group, as well as Maccentric, Rhino Coffee, Shreveport Magazine and Twisted Root Burger Company. Please consider supporting these community-minded businesses when you're out and about.
Thanks for the Brownies, Judy!

If you've ever been to an All Y'all live event, chances are good that you've eaten a TABASCO-spiked brownie during intermission. Those brownies are baked and donated by All Y'all mentor and supporter Judy Williams, who shows up with two heaping trays of the spicy treats before each and every show. Thank you, Judy!
If you enjoyed this episode, please post it on your Facebook wall! You'd be surprised how much this helps us.