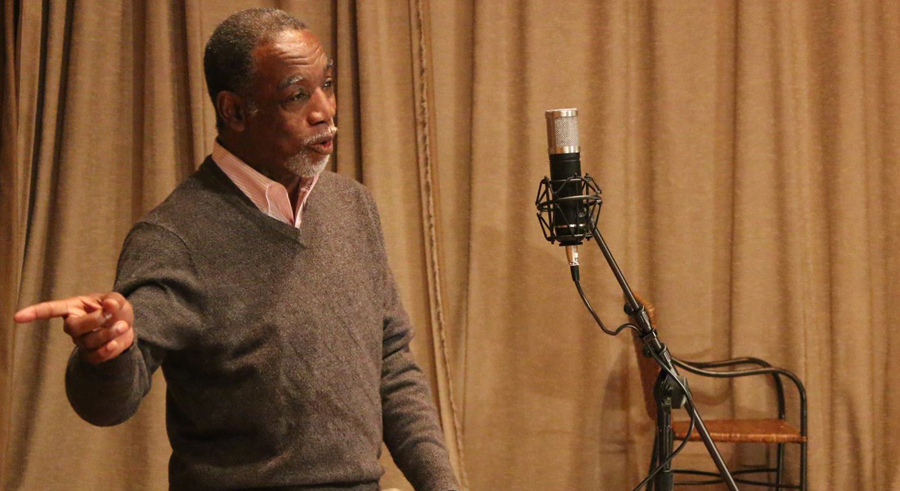 Luther Cox never intended to become a dance teacher. As an accounting student at Florida A&M University, he literally wandered into a West African dance class in progress and the course of his life was changed forever. Cox went on to found the Inter City Row Modern Dance Company in Shreveport's Cooper Road community in 1981. Inter City Row is now the oldest operating African American dance company in Louisiana.
Cox's story gets us thinking about careers: How is it that some people accidentally wind up, through indirect routes, in roles that they were clearly born to fill? What are the chances?

Checking In With All Y'all
The 2017 season of All Y'all live events has ended, and we're planning to release several podcast episodes during the upcoming holidays. We're also beginning to plan the 2018 season of live storytelling events, and are looking forward to re-imagining some aspects of the show. We hope to see you at a live event – with some surprises in store – in the Spring of 2018.
Thank You, Sponsors
The 2017 season of All Y'all live events and podcasts was made possible by our title sponsor, Holiday Lanes. The All Y'all podcast is also sponsored by Williams Creative Group and Maccentric. Without the support of these sponsors, All Y'all live events and podcasts would be extremely difficult for us to pull off.