On May 11, 2016, Christopher Louis Wilson published a post on his blog, From the Desk of Mr. Coach Wilson, about his lifelong love affair with Shreveport-based restaurant Wing Taxi. Within 24 hours, the post had gone viral in Shreveport, with thousands of views and social shares leading the owner of the restaurant to reach out to Wilson. As it turns out, Wilson isn't the only Shreveporter obsessed with the quirky, gypsy-like wing joint. For many locals, the taste of home is Cajun ranch lemon pepper garlic Parmesan.
For our November 2016 live storytelling event, "Haunted", Wilson took the stage and shared a surprisingly personal, heartfelt story of love, loss and yearning.
All Y'all Live: "I Just Work Here" Tickets Available Now
The 11th All Y'all Live storytelling event, "I Just Work Here," will be held at 7:30 p.m. on Saturday, Apr. 1, 2017 at The Woman's Department Club of Shreveport. For lots more information and a link to buy tickets, please check out the official event announcement. We'd also be thrilled if you'd consider sharing the official Facebook event.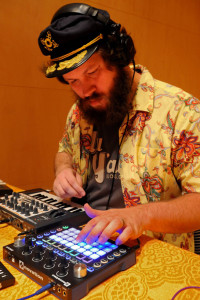 Thank You, Nate Treme
If you enjoy the background music in this episode of the podcast, you can hear more work from producer Nate Treme on his Bandcamp page. Nate has performed live musical interludes at most of our live storytelling events to date and has become an integral part of the All Y'all family. He's also an incredibly gifted graphic designer, whose work you can see here. Thank you, Nate!
Please Support Our Sponsors
The 2017 season of All Y'all live events and podcasts is made possible by our title sponsor, Holiday Lanes. The All Y'all podcast is also sponsored by Maccentric and Williams Creative Group.